How to Change Your Password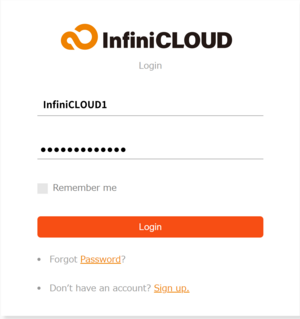 1.
Log into your InfiniCLOUD account.

---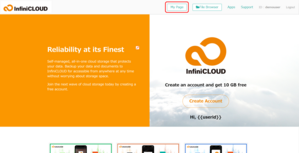 ---

3
Click the "Edit" button at the bottom of the Account Info. section of MyPage.

Open MyPage
---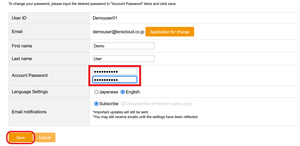 4.

Enter your new password twice in the "Account Password" section and click the "Save" button.
Passwords must exceed 8 characters.

---

5.

Your password has been successfully updated.
Changes may take several minutes to be reflected.

---
Updated on September 30, 2021