Reset a forgotten password

Users can request for their password to be reset following the steps below.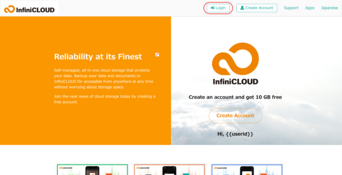 ---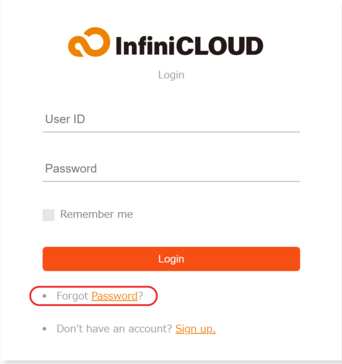 2. Click "Forgot Password."
---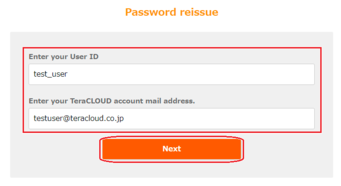 3. Enter your user ID and registered e-mail address and click the "Next" button.
---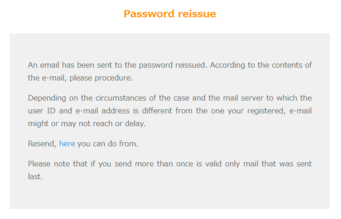 4. An email from InfiniCLOUD will be sent to you.
If you do not receive the e-mail, check that the information you entered was correct and try again.
---
5. Click the provided URL in the email.
---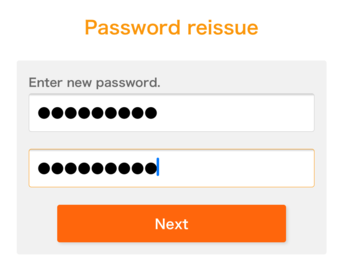 6. Enter your new password twice and click the "Next" button.
The password for your account has been changed. You can now use your new password to log in.
---
Updated on June 22, 2020