How do I access the backup area?
Datasets in the backup area (

/backup/<string>

) cannot be accessed from the File Browser. Please use WebDAV support applications.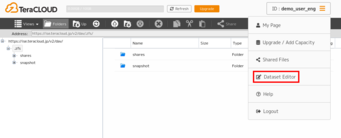 1. Open the File Browser
From the menu in the upper right corner of the page, select "Dataset Editor."
---

2. Locate the dataset
To see more details about the dataset, click on it.
---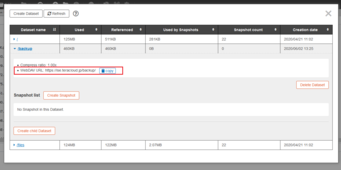 3. Copy the URL
Click here for more information on how to configure applications.
---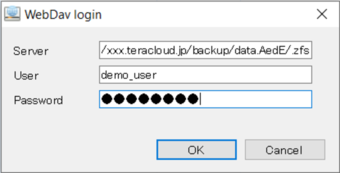 4. Paste the copied WebDAV URL to the connection destination field
---
Updated June 2, 2021