The next wave of cloud storage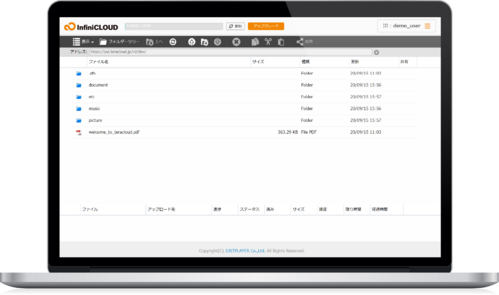 By delivering a secure, user-friendly service, InfiniCLOUD is enriching the world's adoption of a safe, dependable cloud storage solution.
InfiniCLOUD is an accessible and multi-device compatible Terabyte (TB) cloud storage solution. Users can back up essential data from any device, anywhere, thanks to our high security, quick data transmission speeds, and massive storage plans.
Accessibility and dependability have always been our top priorities. With the aim of providing the most approachable and safest methods of cloud data storage, InfiniCLOUD makes extra efforts to ensure that our service is the best option for our users. Our service can therefore fulfill the requirement for online storage of important data such as images, movies, music, documents, and other forms of media.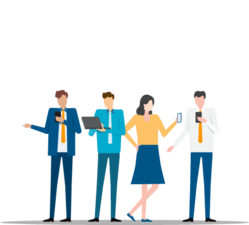 Anytime, Anywhere Reliability

Users of InfiniCLOUD's cloud storage service can take use of a wide range of important advantages and features. Thanks to WebDAV compatibility, InfiniCLOUD can be accessed through a variety of applications whenever, wherever, and on any device. WebDAV is a universal communication protocol that enables you to share important files with family, friends, or coworkers without being constrained to a specific location or terminal.


Data Stored and Secured in Japan
InfiniCLOUD's servers are housed in Japanese data centers that have undergone extensive seismic and security testing. Thanks to these domestic servers, we are able to respond quickly to any kind of incident, no matter how big or little.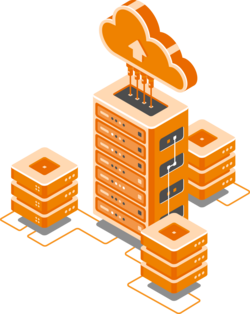 20GB of free capacity
Every user who registers for a new account will be given 20GB of free storage space to use for storing their data.The opportunity to regularly earn more bonus capacity is also provided through our referral program, pro members' long-term use bonus, regular campaigns, and monthly quizzes.
Bonus capacity has a cap limit a 1TB.



Additional Capacity

InfiniCLOUD's affordable upgrade plan allows for users to maximize their cloud usage being able to store up to 10TB worth of data. Data from your computer, smartphone, or external hard drive can be easily stored to InfiniCLOUD.

See the chart at the bottom of the page for further pricing information.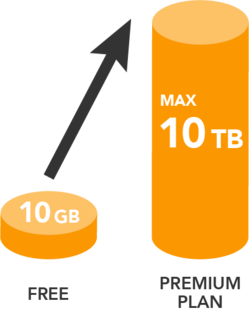 ---
Features of InfiniCLOUD




High-Speed and Reliable
Ensured data accessibility with InfiniCLOUD's high-speed service, through its constantly managed servers.
WebDAV Compliant
A variety general-purpose and WebDAV protocol applications are available for use.
Large Capacity- Up to 10TB

Choose the best upgrade option for your needs from 300GB to 10TB of affordable storage space.



Unlimited File Size

InfiniCLOUD supports uploading large data files.
Restore Past/Lost Data
ZFS snapshots save a two-week history of your files in order to protect data from accidental deletion or errors.
No Ads
Free of charge service with no intrusive adverts to interrupt from your InfiniCLOUD experience.

---
Upgrade plan
Free Account
20GB
free
Premium Account
+300GB
$7.99 / month
$79.99 / year

+3TB(3,000GB)
$11.99 / month
$119.99 / year
+10TB(10,000GB)
$39.99 / month
$399.99 / year
*All prices include tax.
Updated on October 1, 2021