This event has ended.
Special Sale
Get your 1st and 2nd month for $1.00/month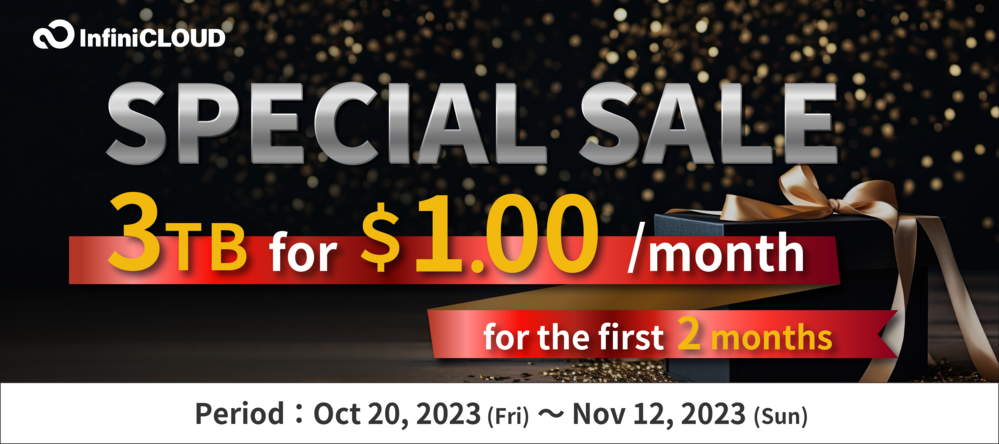 Try InfiniCLOUD for a fraction of the cost
3TB Annual Plan

$119.99/year ⇒ $1.00 per month
for the first two months

3TB Monthly Plan

$11.99/month ⇒ $1.00 per month
for the first two months

Upload & Download Anytime, Anywhere.
Cancel Anytime.
Details
Sale dates:
October 20, 2023 (Friday) - November 12, 2023 (Sunday)

Start and end dates are based on Japanese Standard Time (JST)
Sale*:
All 3TB subscription upgrades are $1.00/month for the first two-months.

Applicable subscriptions will be charged at $1.00/month for the first and second month of the service only.
Upgrades automatically renew on the third month at the selected subscription's base price.
Tax is included.
Refunds will not be issued in the events of failing to cancel recurring payments, purchasing the wrong capacity plan, or misreading the event's details. Please confirm the price is correct when finalizing the purchase. This event may be altered or terminated without notice.*
---
Frequently Asked Questions
What's the difference between a free and premium account?
What is InfiniCLOUD's Long-term bonus?