Update your Email Address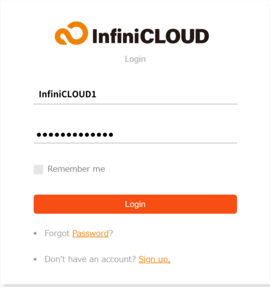 1.

Log into your InfiniCLOUD account.
---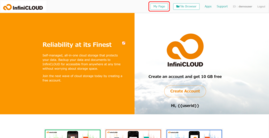 2.

Open MyPage, located at the top right of the browser.
---
3.

Locate the Account Info. section and click the "Edit" button at the bottom.
---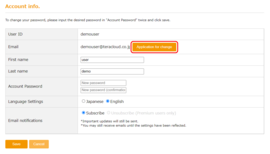 4.

Next to your email address click the "Application for Change" button.
---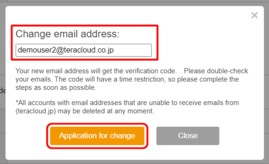 5.

A small window will be displayed on the screen with a section to type your next email address in, please type your new email address here and click "Application for Change."
Please review that the email address is typed correctly.
Please read the additional information before confirming.

---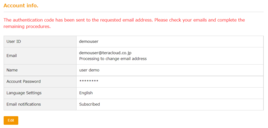 6. Below Account Info. a message in red will be displaying confirming an authentication code has been sent.
Next to your registered email, a change in progress message will displayed.
---

7. Click the link.
Please check your emails for the authentication code and open it. You will be redirected to InfiniCLOUD with a message informing you that your email has been successfully updated.
If you forgot the password to your email address, please follow the steps of that email provider to recover it.
If you can not find the email, please check that the requested email address was spelled correctly.
If you still can not find the email, please check your spam folder.

---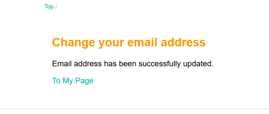 8.

Your email change request has been completed.

---
Updated September 30, 2021