InfiniCLOUD emphasizes on data safety
The security of your data is a top priority for InfiniCLOUD. The engineering methods used by our team and the rigid database standards help set our cloud service apart. Multiple security layers are offered, ensuring the safety and backup of your contents so you may use InfiniCLOUD with trust and certainty.
Our ZFS snapshot tool allows you to recover lost or older versions of files, along with a unique password for third-party applications, add further support form user error and account security.
Set phrases for shared files and folders can be arranged to prevent unwanted guests from viewing data meant for specific individuals.
---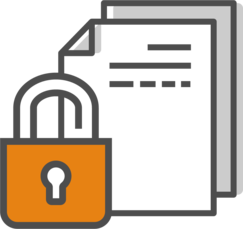 Data Protection
Data upload to InfiniCLOUD is stored in Japan-based servers that have passed rigorous security inspections. The upkeep of our data centers' standards to survive natural calamities and deter unauthorized persons from accessing is given top importance.
By using domestic servers, InfiniCLOUD is able to respond in a quick, urgent manner in the event of an emergency.
Additionally, InfiniCLOUD storage uses ZFS as its file system with RAID-Z3 (triple parity redundancy) as a trustworthy storage method. Data robustness and fault tolerance are improved by combining several disks.
---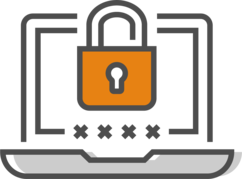 Account Protection
To minimize damage in the event of a password leakage from an external application, InfiniCLOUD automatically generations and used a unique password for the third-party applications that is different from the login information used to manage InfiniCLOUD account information and data.
These passwords adhere to NIST recommendations for increased security and user data protection.
---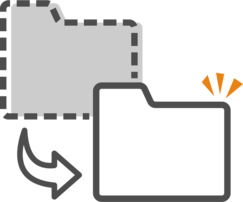 Data Recovery
Data recovery is made simple using InfiniCLOUD. Our ZFS snapshot feature preserves up two weeks worth of user data to protect you from file deletion, user error, or infection by ransomware.
InfiniCLOUD can also designate a backup data location that is exclusively accessible to external programs. By storing the backup data here, you can avoid issues like jumbled data or incorrect file browser actions.
---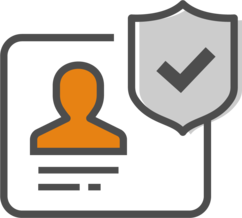 Privacy Protection
Your information is appropriately managed and safeguarded.
InfiniCLOUD will not access or make any other use of the uploaded files and data as long as they abide by the terms of service.
Furthermore, when sharing files and folders, it is possible to prevent unauthorized users from reading information by securing it with a set access phrase.